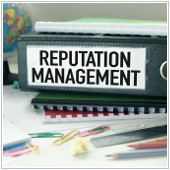 Like the Loch Ness Monster, reputation marketing has long been considered a figure that is shrouded in mystery. Shai Aharony from Redboot Online sums it up as "tools that allow you to analyze, track, monitor and engage online activity, giving you the power to directly respond to customer complaints and turn potentially damaging feedback into a positive experience." If you are still unsure, take a look at these 10 tools that provide a better theoretical as well as practical understanding:
ConsumerAffairs
Businesses can forge a strong online reputation and boost revenue with an array of advanced features. Namely, unpaid business plans along with third-party accreditation programs coupled with powerful software as a service (SaaS) platforms – offering companies various resources to convert customer engagement into cash.
BazaarVoice
Ideal for companies with deeper budgets, BazaarVoice extends the online marketing potential of customers' voices to shopping portals, offline channels as well as natural search. Customers are also able to leave reviews, rating, questions and other customer-generated content on client websites which will then be shared on social media.
Better Business Bureau
Suitable for entrepreneurs and SMBs, not only does this non-profit group mediate and resolve customer-business disputes but also helps you to personally interact with customers – other networking services are also available at an affordable price.
Yotpo
The mechanism behind this ecommerce-oriented plug and play solution is that if you have made online purchases via Yotpo, after receiving them you will get an email asking you to review the product(s). This Mail After Purchase (MAP) provides more verified reviews since they are sent directly to the customer.
Cision
Focusing more on public relations, Cision allows your company to connect with over 1.6 million contacts and outlets, including influential journalists, bloggers and social influencers that would normally be inaccessible.
Percolate
Create campaigns, store files, create content and manage your business's marketing efforts with Percolate. It takes into account all your details, target audience, brand identity and objectives, after which it provides a cross-channel marketing calendar that helps you plan ahead and eases the process of sharing content with consumers on social media, the Internet and other methods.
Reputation Loop
Similar to Yotpo, Reputation Loop primarily works by automatically emailing customers for product reviews but with this tool, additional features such as real-time reporting, review monitoring on Yelp and Google+ are at your brand manager's disposal.
TinyTorch
Utilizing social influencers and user-generated content (UGC) to build your online profile, TinyTorch is a social platform that allows brands to identify, monitor and manage their online presence. The tool helps you locate your most influential customers and redistribute their stories and photos across multiple marketing channels.
HootSuite
This social media management platform allows your business to monitor and sync all social media accounts onto one interface. HootSuite makes it easier to monitor customer feedback on their social media accounts and share positive reviews across multiple social media networks at once.
TrustPilot
TrustPilot is ideal for businesses looking for something simple to work with. Users get to leave business reviews on its website while offering both free and paid brand listings. It's an easily-navigable site equipped with an assortment of analytic and engagement tools,
Building a credible and consistent brand reputation might not be easy, but it isn't an impossible task to complete. Whether or not you have one, it's never too late to start. Please contact us if you have any questions regarding the efficient tools that'll help you get started on creating your own company's reputation.